June 25th 2020.
Its day 95 ! Feels like 495. It's like when the weather knows your mood & says its 29 oc outside but no wind so feels like 34 oc !
Talking of weather & mood. I love love the sunny warm bits! I know not all of you do but omg I love the sunshine. I just need an outdoor hot tub ! Dont get me wrong I love a good storm with lightening & everything & I appreciate the Dickensian appropriate mood that goes with the heavens weeping but … cold & wet is bad bad bad for me.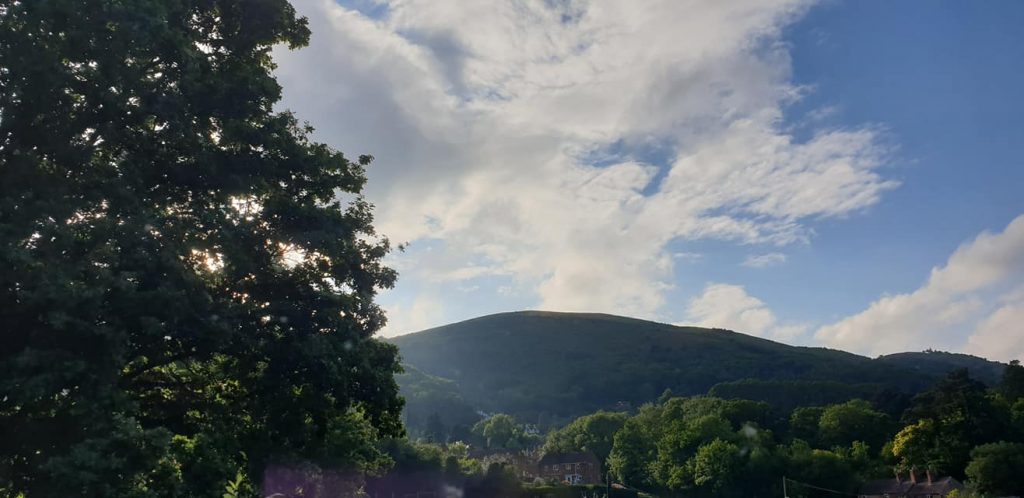 The reason I'm a superhero…
or one of the shielded ( prefer superhero obviously) is not actually my cancer treatment. That would be obvious I know & it's TRUE the radiotherapy scarring has contributed, & lymphodema fluid retention & pressure doesn't help – but no it's a pre-existing chronic lung condition that leaves me vulnerable to pneumonia ( which I get easily) & contributes to my terrible sleep apnea ( just ask any friend whose had the discomfort of sleeping anywhere near me in last few years ( I snore terribly!)
In summary bring on the sunshine. I can breathe easy & I love it. Plus great for my Vitamin D levels. ( which frankly after cancer were shit!)
Week 14! it's all getting a bit old hat now isnt it. Are we desperate for pubs & gyms to be open? Do we need 15 new handbags in the Coronavirus sale from TKMax?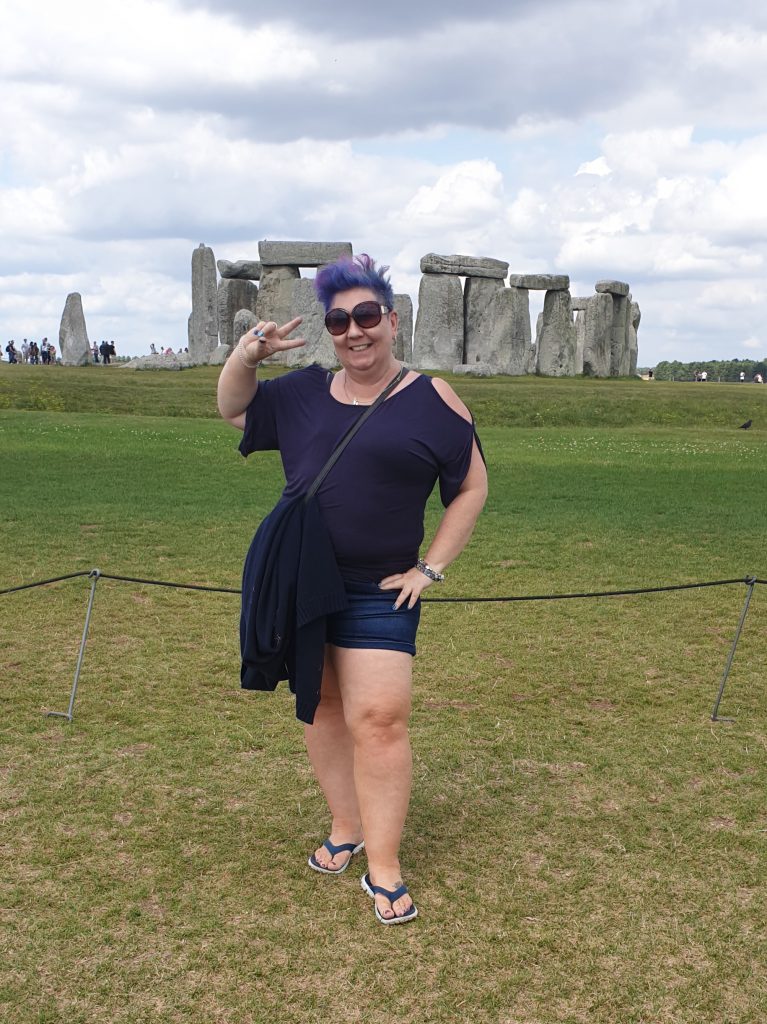 I do not blame people for wanting some normality. I really really really wanna zigazig ah…. ok really really want to organise a day out to one of our fabulous national heritage sites & have cake in the cafe & browse the gift shop. I really really wanna meet a friend for lunch or organise a trip to visit my favourite people or a holiday or cocktails with my girlfriends or BOOK CLUB or PUB LUNCH … OK I really really want some normal too
But… I fear its too easy to push aside those images of stressed, tired, tearful medical workers who watching hundreds of people die each week and if you were remote from that its too easy to forget it. We seem to have short memories. It's too easy to buy into the conspiracy theories of it all being a ploy to get government control & access your data or be complacent and feel it was over hyped & it's just flu right & we all just need to take extra vitamins & oils & stop cleaning so much & build better immune systems because we are all going to get it anyway right …. I don't even need to go there.
I will be doing my best to not get it or even put myself at risk because it could easily kill me cos IT'S NOT THE FLU !!
So Where has the Coronavirus gone ?? Has it gone?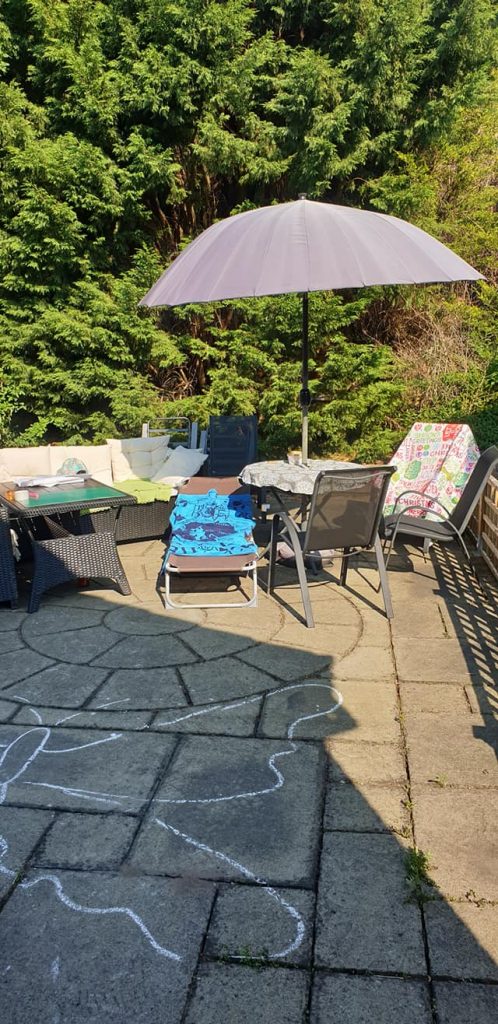 Or is it lying in wait like a scooby doo villain?Maybe it's in llangefni in the meat plant or Brazil maybe or a tennis match or another meat plant in Germany.
Good time to reduce meat consumption!! Where are our world leaders who are leading in a global effort to contain this… because until they do it's going to keep migrating. Why are people flying anywhere? I wouldn't get on a bus right now never mind a plane!! Holidays for 2020 cancelled & really it's not that big a hardship is it really. It is just a year.
This year I think we need to resign ourselves to garden time at home. Get the paddling pool out. Get creative. You can still have a lot of fun even while serious stuff is happening outside your little world.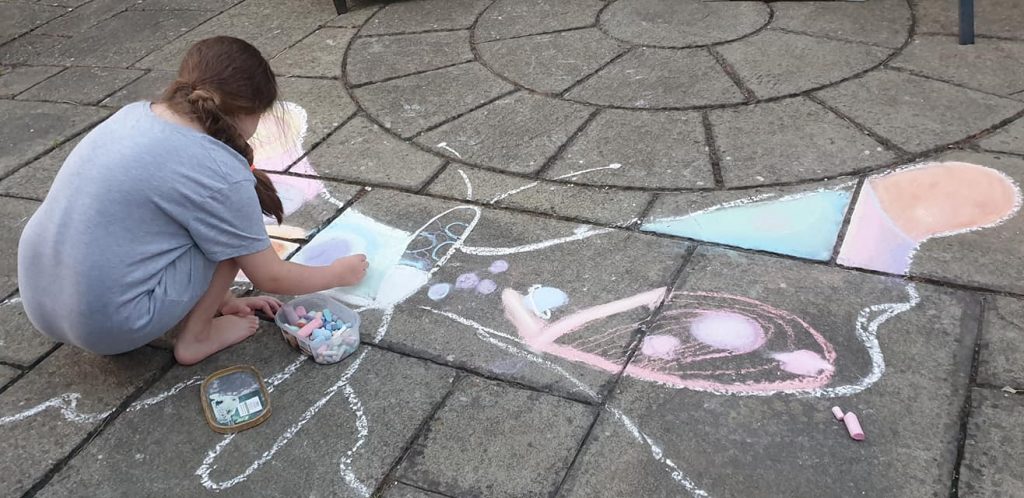 Racism riots.
Talking of serious stuff – all over the world the systemic racism of black people as a throwback from the trans Atlantic slave trade has made lots of the countries with sizable history really look at the memory we record of our history. This all happened after a man was killed whilst being arrested in America. that man was Black. The policemen were white. It brought up the issue that Black people statistically are more likely to be treated harshly by police in America than white people. sadly the statistics make this fact.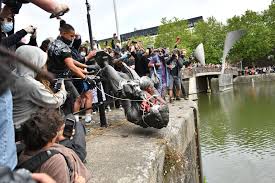 This incident sparked outrage and brought that issue up and people took to the streets in protest. In fact the protests turned into riots in some cases & things got pretty serious with security forces & miltary being called in. What started in one city soon spread and the news reported protests & disturbance all over Amaerica. This is a very real and serious issue. The people of the world have a right to ask why this injustice takes place and demand change from the people in power who can change things. It has made people all over the world think about racism and what actually happens. It has made us really look at why racism exists and what we can do to change indemic racism because we should & must change it.
It has made us address the issue of what is recorded in history, how and why. It has made people question their place in this topic. Now is a good time. It's been long overdue. It's not an easy clear cut matter, people & history are complex. Good people are capable of doing bad things & bad people of good things. How do we judge & should we judge by today's standards. Yes I think so if it means ensuring the memory we keep is a better balanced reflection of the truth, the good and the bad. I've started doing a lot of listening & learning on this topic. Which is a good thing.
I sat and had a big talk with both my kids about racism and what they thought about this subject. I am very proud to report that they both thought "treating people differently because of the colour of their skin is silly. It's as silly as treating someone differently because they can't hop and you can!"
Pause.
Perhaps 2020 will be remembered as the Great Pause … along with some more negative names I'm sure. Pause… a time when the world put the human race in time out and told us to reflect on our behaviour. The next step before we get let out from time out ? Answers on a postcard please.
While all that has been happening I've been really busy doing nothing !
How does that happen?How do you spend 14 weeks not ill in bed asleep but still at home & manage to feel pretty busy without really doing much?Except… feed the family. I forgot how often kids need feeding & literally just sit & shout "MOMMMMM !" until you race to the scene of the crime & don't find a bloody body you find a child lay on the sofa colouring who wants no – NEEDS a snack / drink / different coloured pen / pair of scissors …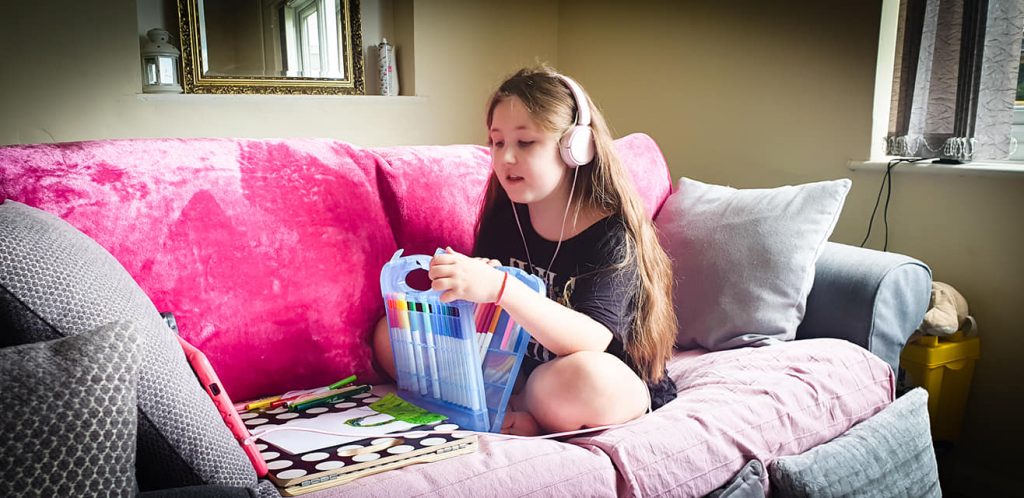 Oh home school. Yup still winning there !
If you consider winning basically being happy the kids are not arguing, tearing your house apart, crying ( for any reason) & sleeping (really really well). The fact that I have managed to convince them to read actual real books, do some crafting, do geography map sticker books & research the Dodo is nothing short of miraculous. Oh we now spot idioms & synonyms everywhere & have read all the witch wars books ( I confess I loved the books) & Zachary & I managed to read Frankenstein & MacBeth. Come on !!! winning right ??
I have in this last 2 weeks updated all my software & retrained myself in updates just in case I decide to do any computer training work in 2020 ( nope make that 2021). Took a masterclass in Google Analytics. Read 3 books ( The tattooist of Auschwitz is superb!), baked ginger biscuits and made a pair of kids dungarees. Damn kids still growing in lockdown ! Obviously not starving ! Dungarees lovingly sewn & double seam stitched are too small for Seren-Grace- I might set up a shop !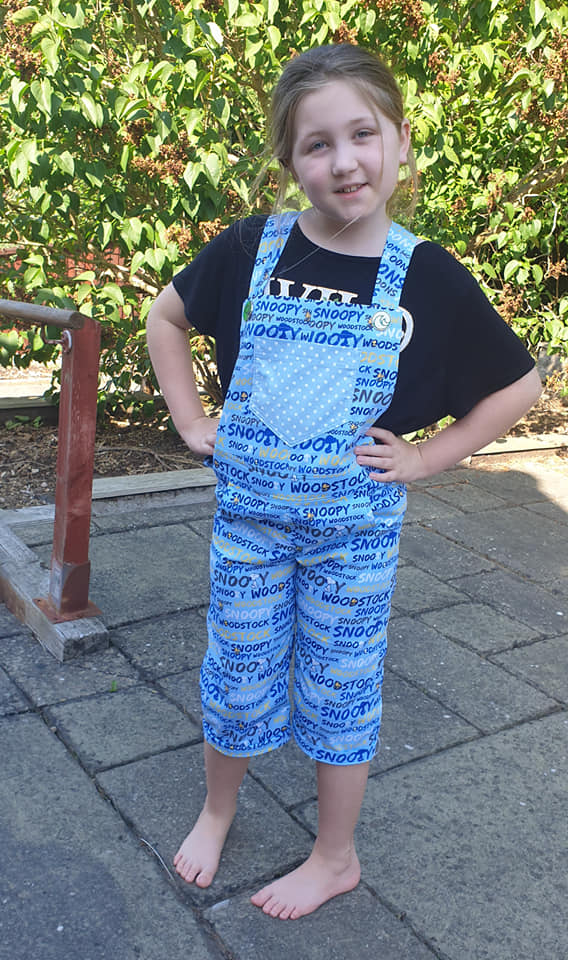 I have planned out all the bits I need to make a cute rag doll which I think I will love more than Seren-Grace & sent another 25 cloth face masks off. I have also picked fabric for couple outfits for me. Mind you wearing clothes may come as a shock in September for all of us. Seren-Grace lives in baggy shirts & pants, Zachary wears pyjamas and my staple uniform is either a bikini or shorts & a vest.
Don't even want to think about fitting into Jean's
.
Well there we go – week 14 almost done. Hope you are all good. Stay safe, stay well & keep smiling. If you are not smiling then top up the Gin. You don't have enough in your glass