We all do what we need to do to keep ourselves from going mad. We take baby steps through life & its obstacles from the day we are born. There is no guide book, no manual on how to live a happy life, a perfect life. Perfection – what even is that ? It is different for everyone. Perfect for me is cancer free. My family safe & sound. A day by the sea. A walk outdoors. A swim. A slice of cake with a friend. A cup of tea in the morning sun.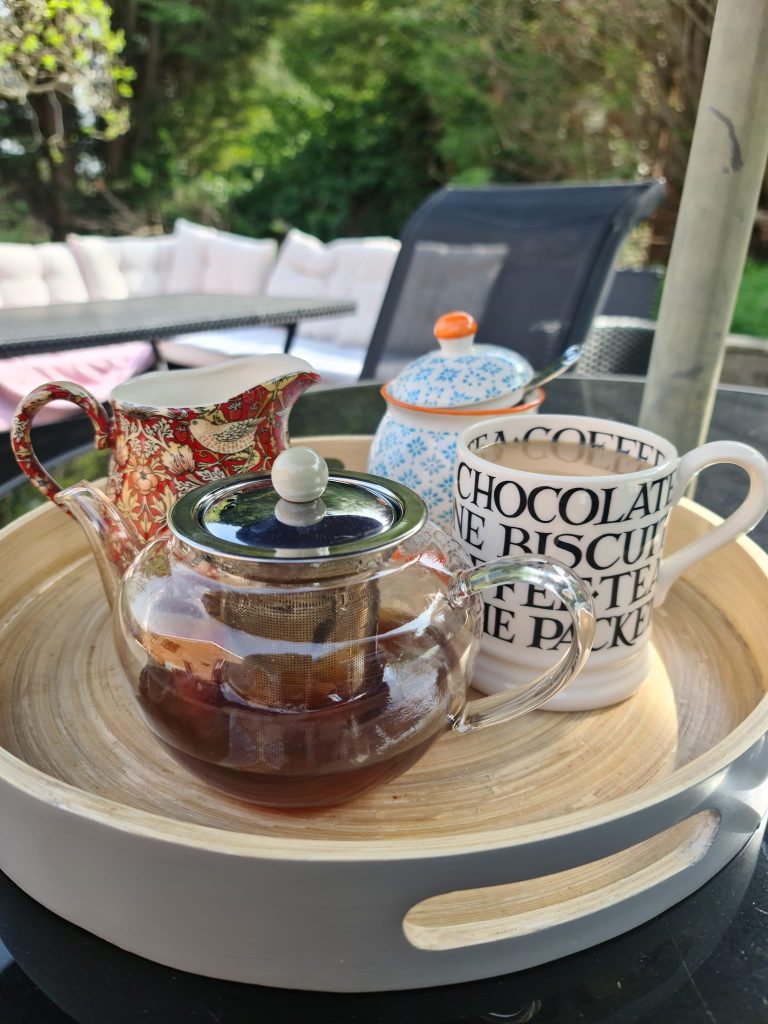 Whatever your idea of a good moment is I hope you make time to do it. Make time to catch your breath. To heal, to be still in the moment. This last 2 years has been a test. It has been easy to get wound up, feel unsafe, feel like life is shaken. We all need that cup of tea in the garden. That moment to … breathe.
I like mine brewed with proper tea leaves, milk in a jug & a china cup. It's part of my ritual that helps give me that moment to be calm. Yours might be coffee, not tea at all, or fruit tea, or lemon water. It might be just 5 minutes with a book or a your morning exercise. What is important is that we take the time to help ourselves feel good.