I just wanted to reassure everyone of my state of mind. Don't worry I'm still totally bonkers.
I'm realising everyone is concerned about me which is really amazing and strengthening. Your positive thoughts are a cushion of strength.
But please be reassured it's my body taking a knocking not my smile.
I have since being diagnosed with Cancer developed Jedi like powers. These include a sense of calm in the whole process. That might sound mad because given the circumstances I don't think anyone would forgive me for feeling down but I don't.
I know the process is not going to be easy physically but truthfully I'm facing it with an upbeat and positive attitude. More than I think anyone might expect. That's me being honest and me being me. I feel mentally really strong and positive. Totally kickarse . Just need my body to do the same.
I hadn't expected to wind up in hospital obviously this week but I'm still mentally calm. It's not a great Hotel and the food is dire but I'm still laughing and smiling. I was still laughing at the whole thing this morning after passing out. I know I am a nutter but really come on you didn't expect normal from me did you. I've been making my elderly neighbours smile at my fluffy slippers and the staff too.
That's when I'm not snoozing. My body is fighting hard and that's draining but it's ok I can just snooze the day away dreaming about bubble baths and food…. chips and gravy, fruit salad, cheesecake, pizza loaded with stringy cheese …..
So don't worry I'm still smiling through it all xx
The force is strong within me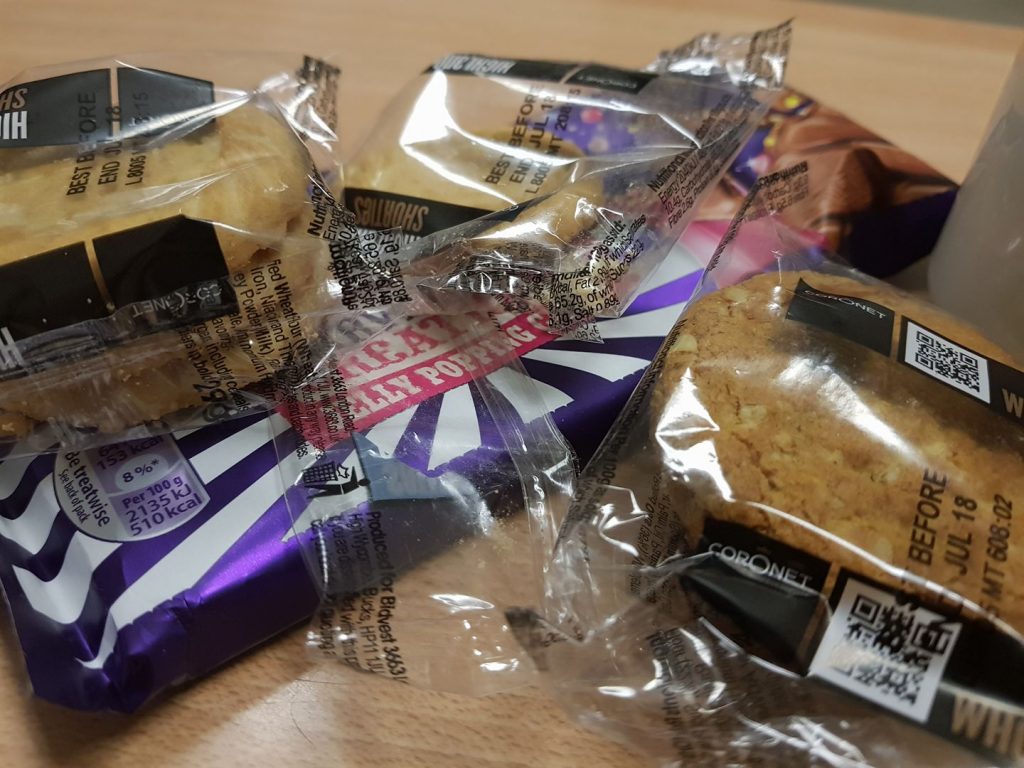 And I found a substitute for cake!! Tea trolley biscuits!